SENOK AIR OFFERS YOU THE PERFECT HELICOPTER PLATFORM THAT MEETS THE STRINGENT
REQUIREMENTS FOR CORPORATE & PROFESSIONAL AERIAL MISSIONS IN SRI LANKA.
Equipped with aircrafts that are multi-purpose and reconfigurable with ease for various aerial mission types, you can be rest assured that our dedicated team will always find the safest solution to deliver the high-level standards in aerial missions. Our packages cover a wide variety of aerial commute requirements to cater to the Corporate & Professional world in aerial photography, filming, surveys, cargo handling and construction related heavy lifting among other missions.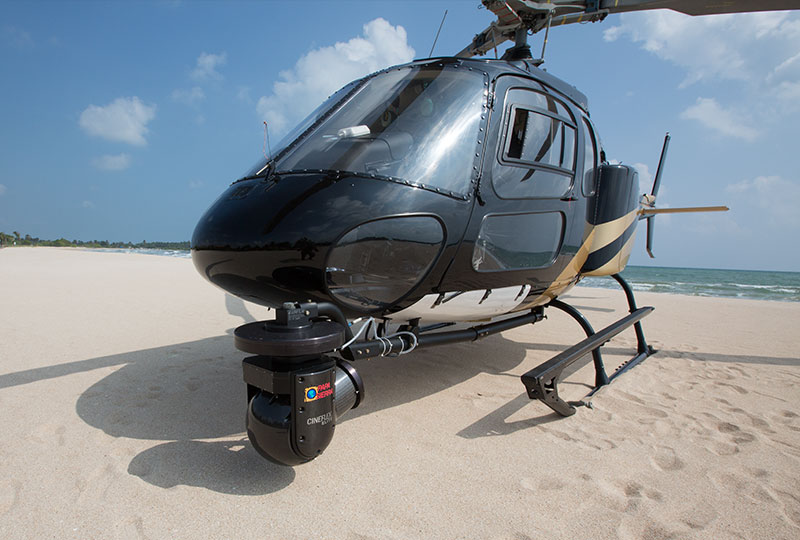 AERIAL FILMING & PHOTOGRAPHY
CAPTURE THAT PERFECT AERIAL FOOTAGE UNDER THE SRI LANKAN SKIES FOR YOUR BUSINESS, RESEARCH OR PURE PLEASURE
Mesmerizing aerial footage is all about precision & timing only the right equipment in the hands of right experience can deliver. Our Airbus H125 helicopters that fly up to 23000 feet with gyro stabilized camera systems at the hands of our ex-military pilot who know the local terrain better than anyone else deliver that exact combination! This is the reason why we have gained the trust and flown missions for giants like Disney World, BBC & NatGeo among many others.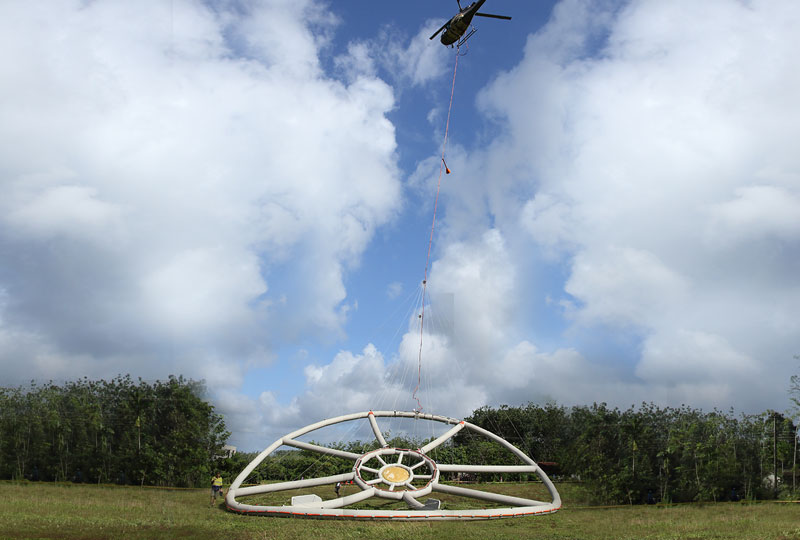 OFFERING THE BEST TOOLS FOR RECORDING THE ELECTROMAGNETIC PROPERTIES OF EARTHE
Aerial surveys are a combination of the use of technology coupled with the understanding of the terrain. Our Helicopter are fitted with a state-of-the-art EM transmitter/receiver hanging below the aircraft to record the electromagnetic properties of the Earth. We conduct surveys for major industries such as property inspections, power line assessments, mining and geological surveys. Our portfolio includes missions flown for global leaders such as Geo Tech & NRG for airborne surveys.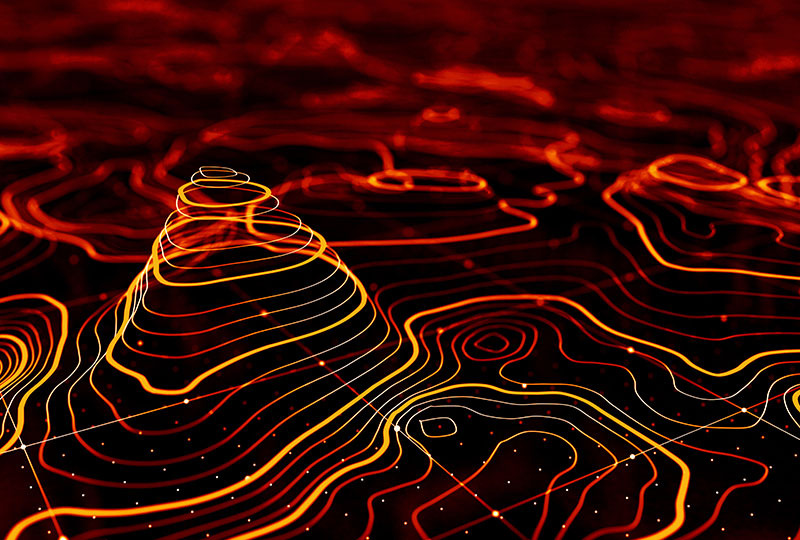 AIRBORNE TOPOGRAPHIC MAPPING
WITH LIDAR SURVEYS FOR RAPID DTMS
State-of-the-art 3D Real time Digital land mapping technologies
With increasing emphasis around the world on digital & virtual reality, topological surveys become a pivotal component in application solutions. Our expertise in this area of aerial mapping is extensive with mission flown for Government and private agencies alike with solutions to all types of requirements involving several surveying technologies including laser optics, detection technologies, and intelligent real-time 3D processing.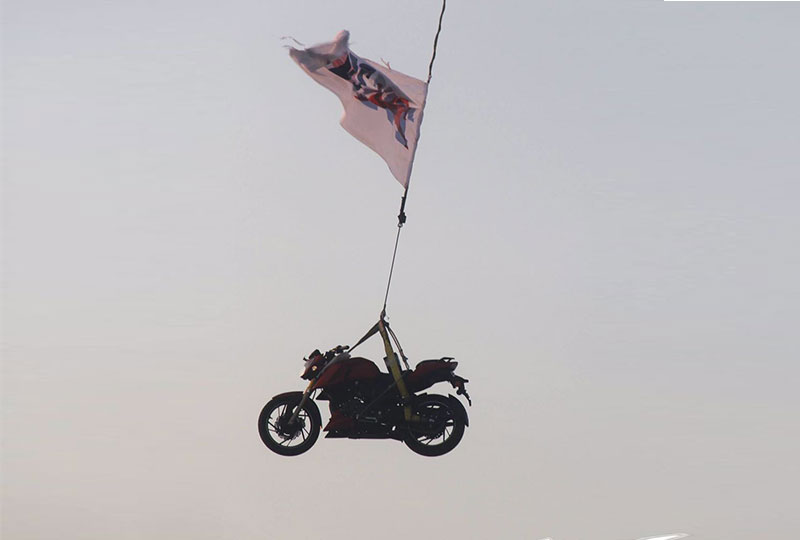 A safer alternate to effective cargo movement. Time saving, cost effective & hassle free
Aerial helicopter cargo lifting is more adaptive to the effects of nature and is proven to be a safer alternative as compared to other means of cargo lifting. Air cargo support and resupply sling heavier loads to remote areas in a fraction of the time of land transport of heavy cargo.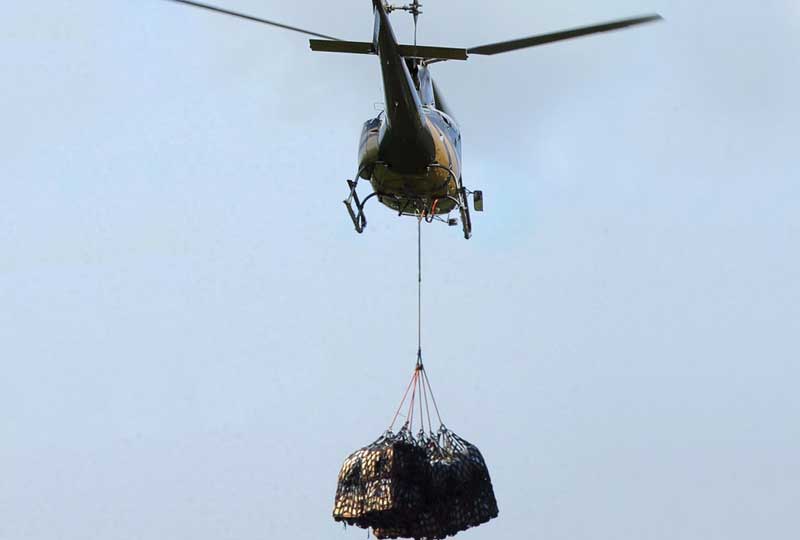 CONSTRUCTION SUPPORT SERVICES
Heavy site lifting done with ease and rubble free
Companies engaged in construction activities may hope to minimize the cost of load lifting by using a crane instead of a helicopter, but they are often surprised to learn that the task can be completed more conveniently in both cost as well as time wise by use of a helicopter. Furthermore it also eliminates post labor requirements in clearing the site unlike a crane while risk of site undamaged is also minimized.
We'd love to hear from you
For assistance via email please complete and submit the below form or send your inquiry to the given email address for which you will receive a response within 24 hours of submission. If you prefer to speak to our courteous support staff, you may call the below hotline or visit our Customer Service Office.