Senok Aviation (PVT) LTD is a global multinational company that has been an industry leader in commuter air services in Sri Lanka since 2011. It is part of the Senok Group of Companies which is amongst the largest and most established conglomerates in Sri Lanka. We have extensive experience in managing aviation operations in both national and international civil spheres.
Our fleet includes the most luxurious Airbus H125 helicopters known for its enhanced maneuverability, with extreme low vibrations, wide cabin space and panoramic view makes it an excellent choice for aerial photography, cinema or television missions. This luxurious machine at the hands of our experienced ex-military pilots who have flown missions for Disney World, BBC & NatGeo amongst many other top clients is a combination unmatched in Sri Lanka.
Furthermore, safety is always a top priority at Senok Air. We put strict safety procedures in place and keep our helicopters maintained to the highest standards. All this adds to make Senok Air your one stop shop for all your aerial commute needs.
TRUSTED FOR THE MOST DARING MISSIONS
Airbus H125 is a member of Airbus' Ecureuil family, which has accumulated more than 33 million flight hours worldwide. In 2005, this aircraft broke the world record for the highest-altitude landing and takeoff, performed on Mount Everest at 8,848 metres (29,029 feet), a title still held today. With built-in manoeuvrability, excellent visibility and low vibration levels in the cabin, the H125 has earned its reputation as a true multi-mission workhorse. Owing to these characteristics it is the popular choice for medical operations, law enforcement operations centres and airports around the world. The H125's elegant cabin has a flat floor that can be quickly and easily reconfigured for various missions, including aerial work, firefighting, law enforcement, rescue, and passenger transport.
CUSTOMER SATISFACTION GUARANTEED
We offer a total aerial commute solutions packages for various charter flights around Sri Lanka. Our fleet consists of French manufactured Airbus H125 helicopters which are designed and fabricated for ultra-comfort and luxury travel in Sri Lanka with enhanced maneuverability, extreme low vibrations, wide cabin space and panoramic view . These modern aircrafts are versatile to land in conducive landing sites and rough terrain. Senok Air has its own in house maintenance facility where our fleet is serviced around the clock 7 days a week by Our Engineering Team. Our modern Hi-Tec hangar features a well-equipped maintenance area, spare parts store, operations and administration office. It includes a spacious lounge and dining area that is packed with all comforts to assist in your well-being and help you relax before and after travel. It also comprises of a planning area, briefing rooms, free Wi-Fi facilities, WC showers and free parking.
KNOWLEDGE, EXCELLENCE AND PROFESSIONALISM
Our ex-military pilots, support staff and ground staff are amongst the most experienced and skilled professionals in the industry. They have flown many corporate VIP's, state dignitaries and international delegates on official charter flights covering numerous destinations around Sri Lanka. We have also flown missions for Disney World, BBC & NatGeo among other top clients. Our pilots are highly trained and well experienced in flying over Sri Lanka's varied terrain and navigating its uniquely diverse weather conditions, while our ground and support staff have proven their ability to handle the most complex situations and corporate requirements with efficiency, excellence and professionalism.
SUPPORT SERVICES TO COMPLIMENT THE TECHNOLOGY & EXPERIENCE
Ground services is a critical part to aerial mission safety. We operate our own maintenance facility where our fleet is serviced around the clock by a highly qualified team of engineers. Their stringent processors are a key factor to our proud safety record. Added to this is our experienced support services team who are well trained in ground hangling procedures including landing zone safety and coordinating with numerous entities to ensure a seamless air service experience for our customers.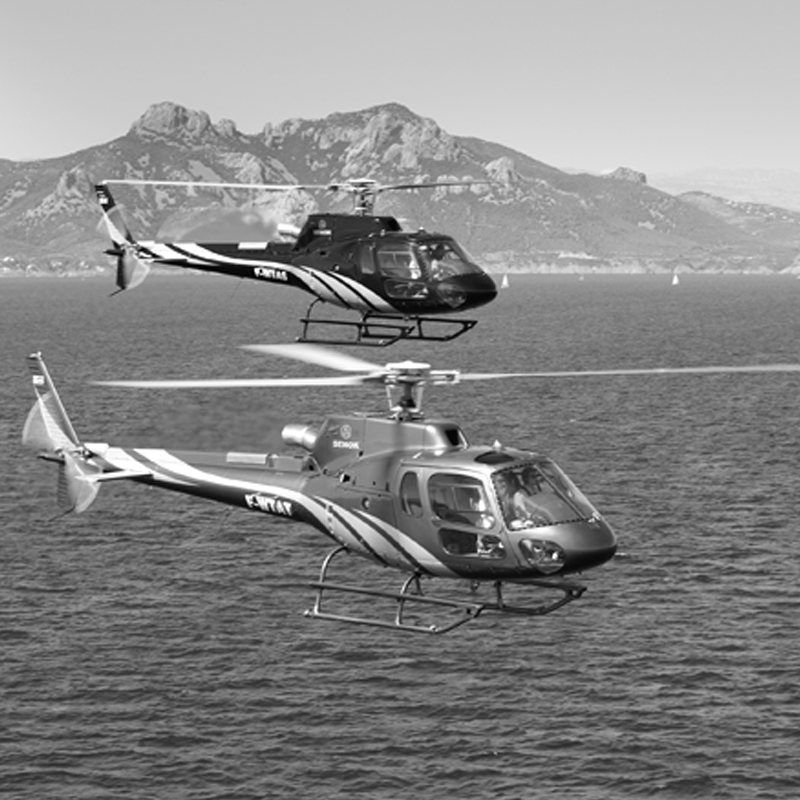 Availability and flexibility
With the objective of offering you a fast, flexible and multi purpose platform for your aviation related services, we operate versatile state of the art Airbus H125 helicopters manufactured in France. With the ability to cover Colombo to Jaffna is under 1 & half hours, these aircrafts provide the fastest & cheapest domestic communte. Further, our packages offer a wide range of solutions for your aerial commute needs. In addition, we offer the flexibility for your to plan your requirements in consultation with our experienced staff for customized solutions.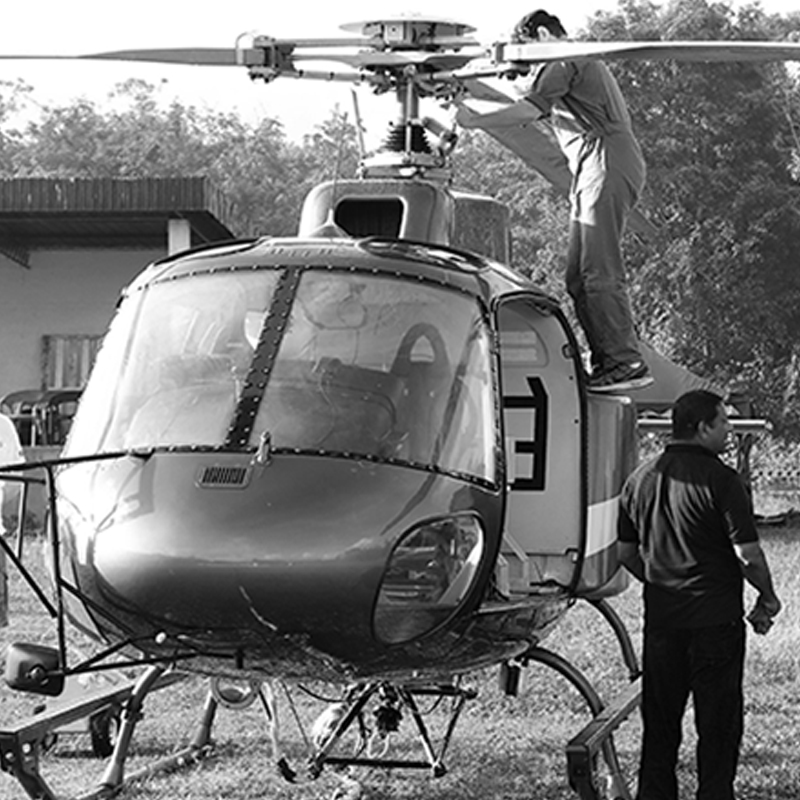 Safety and quality
Safety Assurance is our primary concern. We boast of a record of zero safety incidents as we follow stringent, intrusive processes that ensure that we always meet organizational and industry safety and service standards. We follow a Safety Management System that complies with the latest international aviation regulations and are proactive in enhancing our safety culture through training, performance monitoring and industry best practices at every level, from top management to engineers on the ground.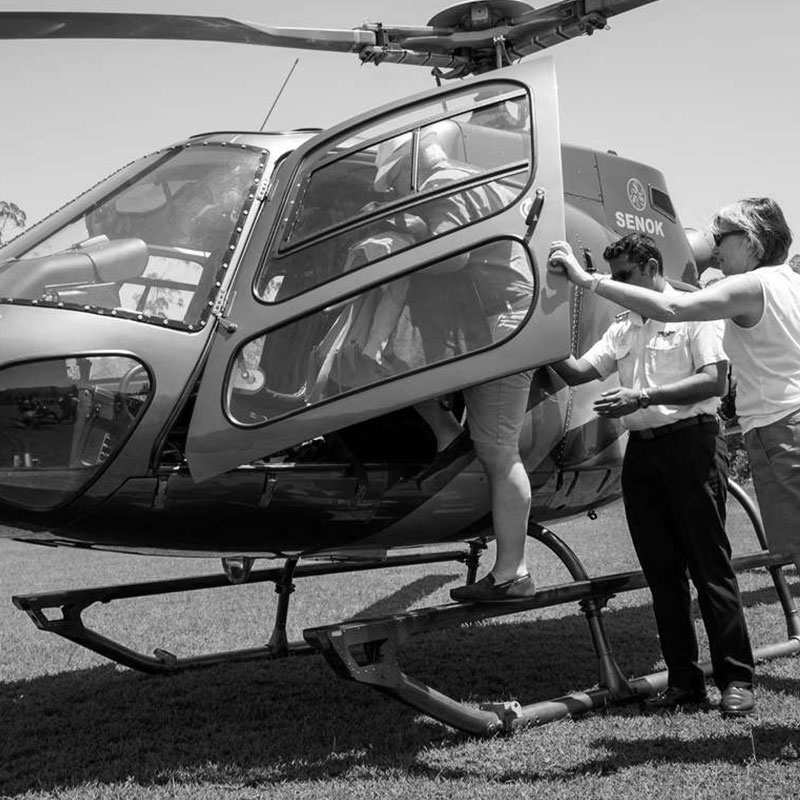 Customer Service
Commitment as a commercial airline to serve our customers in a manner that not only meets their expectation, but also exceeds, is at the heart of our business objective. We provide a 24hrs store service that is complimented by quick responses and strive to ensure that all our customer needs and requirements are handled with the utmost priority and concern, that their experience with Senok Air is comfortable and memorable. We continuously endeavor to ensure that every interaction with our customers meets a high standard of care.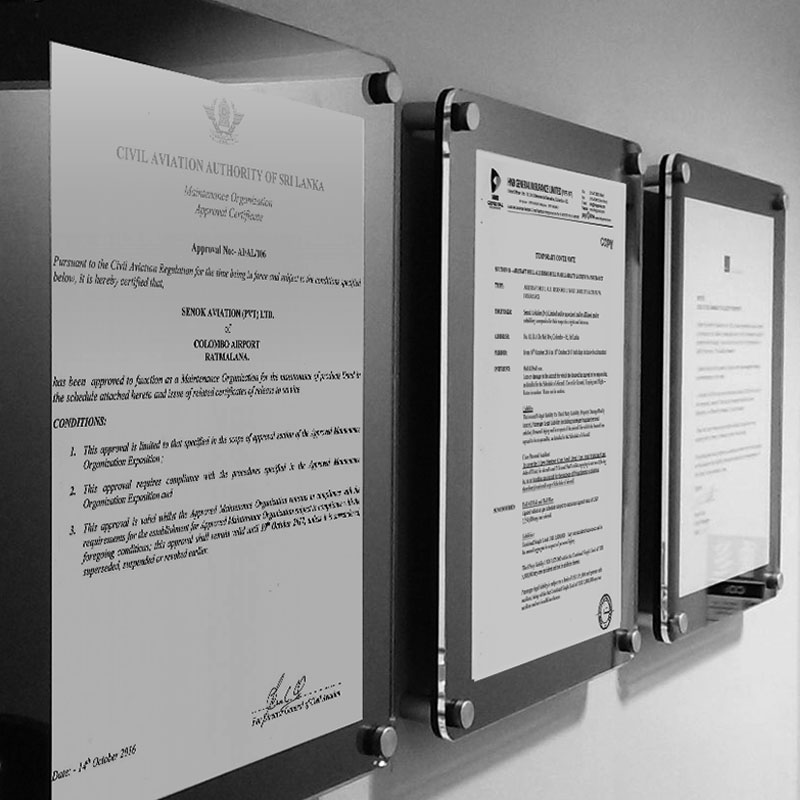 CERTIFICATIONS
We are accredited as a premier air passenger carrier that provides domestic air taxi service with all the necessary certifications from The Civil Aviation Authority. Certificate of Airworthiness Certificates of Registration Charter License – Civil Aviation Authority Sri Lanka Senok Air is certified by the CAASL and is fully approved by the manufacturer, Eurocopter for service, maintenance and fleet management making it the most reliable air travel partner for you
The Senok Group comprises of 38 Companies. They range from luxury automobile agencies to heavy machinery dealerships, construction of large infrastructure projects, BOO Partners in the renewable energy sector, export of Ceylon Tea. private air charter, mining, wind power, solar power, hydropower and large investments in the luxury leisure industry and more. Senok also has global presence in Japan, Africa, Europe, USA, India & the Maldives.

We deal with the largest banks like Commercial Bank, Hatton National Bank, National Development Bank and DFCC, HSBC, Standard Chartered, ADB, KFW and IFC World Bank. Senok is a privately-owned company and a pioneer in most of its businesses in Sri Lanka. We are also registered with the UNFCC under the clean development mechanism and have executed a contract with the Asian Development Bank for the sale of carbon credits. Senok has also achieved financial closures in Japan, Africa, Europe, USA, India & the Maldives. We operate on the concept of strategic business units and concentrate on each unit for achievement of its bespoke targets and goals.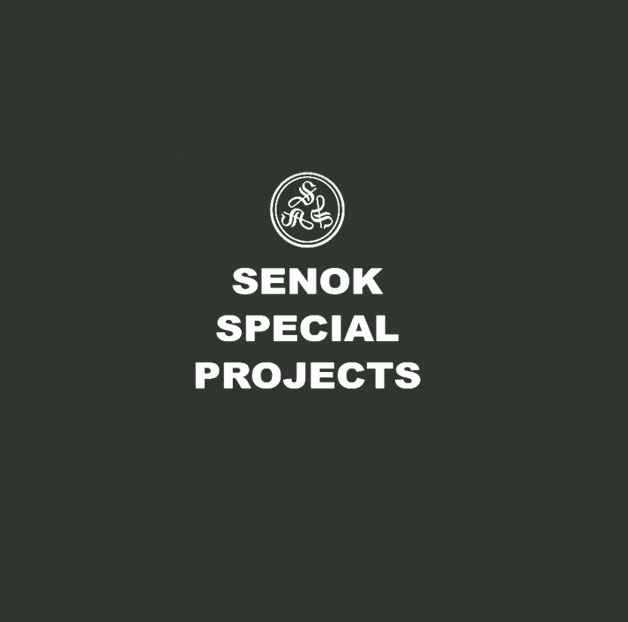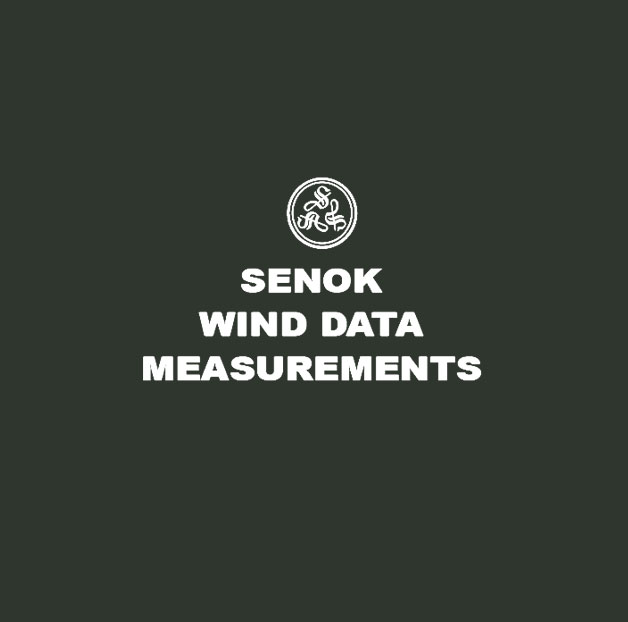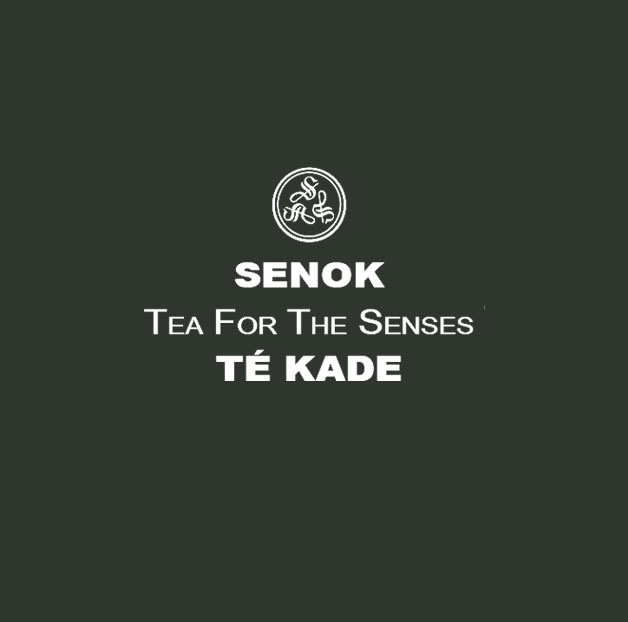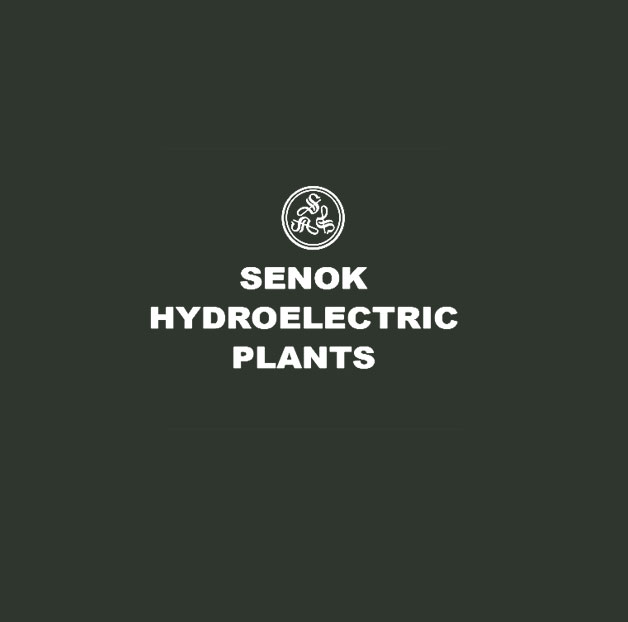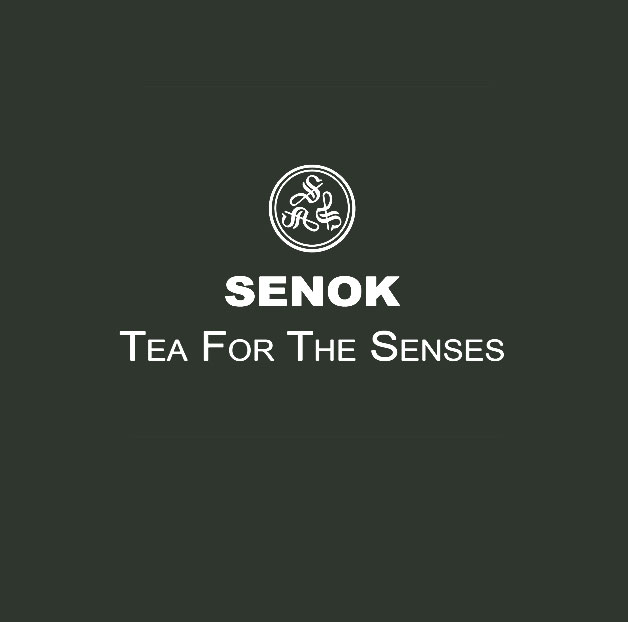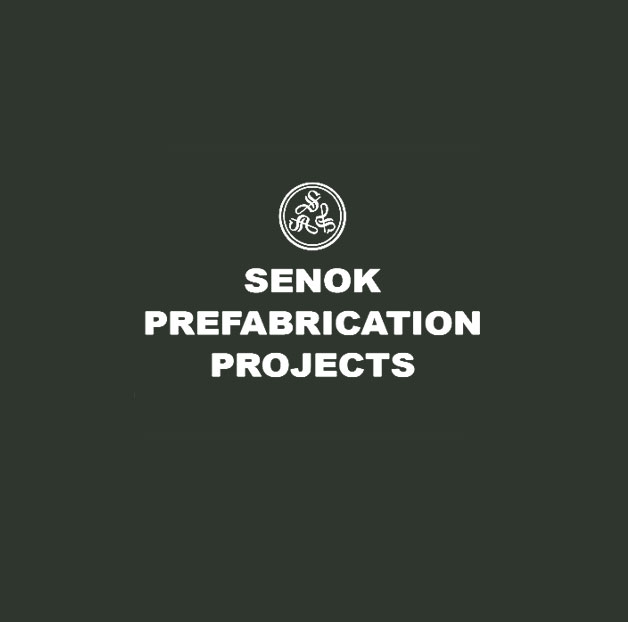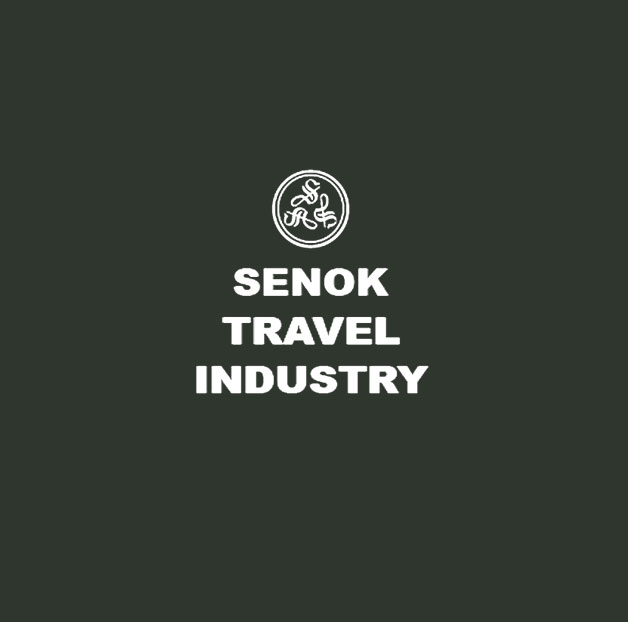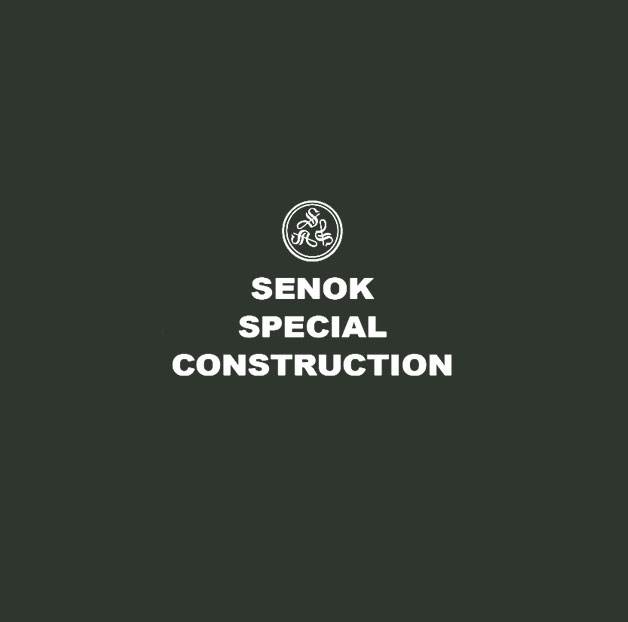 We'd love to hear from you
For assistance via email please complete and submit the below form or send your inquiry to the given email address for which you will receive a response within 24 hours of submission. If you prefer to speak to our courteous support staff, you may call the below hotline or visit our Customer Service Office.